Purchase at Home Page

Used Units


Typically these Used Units are Store Returns as they were purchased by Students for a Math Class but the Class was based around the Texas Instrument Graphing Calculators and the Ti Programming Language, which is NOT COMPATIBLE with the Casio Programming Language.
Most are in perfect condition but there may be a few scratches, but nothing that will affect the functionality.

These units are Slightly Used, 100% Guaranteed to work just fine. After Testing I load them with the 68 Machine Shop Programs.





USED SC001 Units: Casio FX7400G-Plus or GY
Currently Available Units: 5
Price per Unit, Shipping Included: $75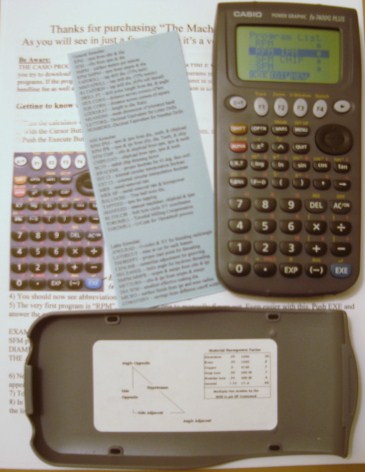 USED SC002 Units: Casio FX9750G-Plus
Currently Available Units: 5
Price per Unit, Shipping Included: $85



USED SC003 Units: Casio FX9750GA-Plus
Currently Available Units: 5
Price per Unit, Shipping Included: $95



Purchase at Home Page