Over 5,000 Units Sold



EASY TO USE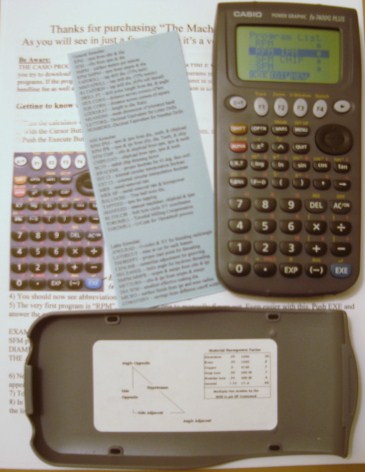 * Calculator,Instructions,Program Reference Card,Trig Reference and Casio Owners Manual are all included *
Special Price $100 Save $40
Shipping Included To
USA Zip Codes

Pay with Credit Card or Paypal


The Machine Shop Calculator was developed by a Machinist
Programs for Basic Math, Trigonometry, Speeds & Feeds, Chip Thinning Calculations, G-Code Threadmilling Program and More are included in this Calculator.
No need for hand-written formulas taped to the inside of a Scientific Calculator
The Programs in this Calculator Will Simplify Math Issues Throughout Your Machine Shop.
Tooling will run more effectively. Math Issues are simplified.
Answers are produced more accurately, consistently and faster.
EASY TO USE
Watch this short video and see for yourself

SC001 Model Shown in Video

Calculator Models Available
SC001


More Information on The Machine Shop Calculator
Speed & Feed Example
Pricing / Purchase

NEW DEC1
Email Us At: Sales@SmartCalculations.com